This short mat carpet handler can really make the difference between enjoying and dreading your next short mat bowls session.
Especially if you are one of those who always helps out at the beginning of the session.
Putting the mats out, or at the end, putting them away – or most probably both can be a real chore.
Rolling and storing a short mat bowls carpet safely and smoothly has two critically important benefits.
First of all, you avoid the health and safety risk of doing your back in by trying to push-roll the carpet while it is still on the floor.
Almost as important (but not quite – Ed.) is the fact that the carpet itself will last years longer.
Winding it smoothly and evenly, avoids damage to the soft underlay as well as snags to the bowling surface.
Short Mat Carpet Handler
£420.00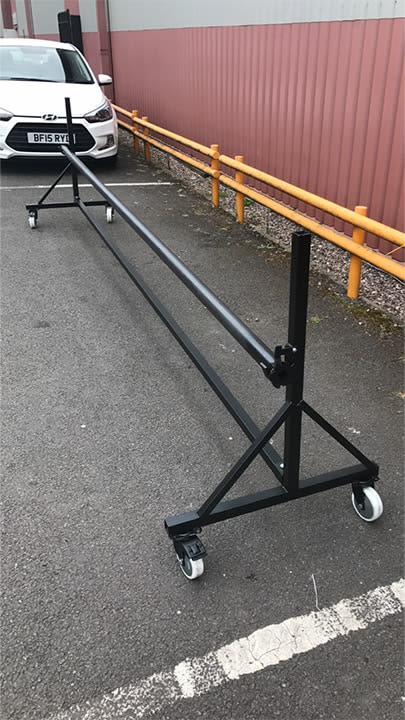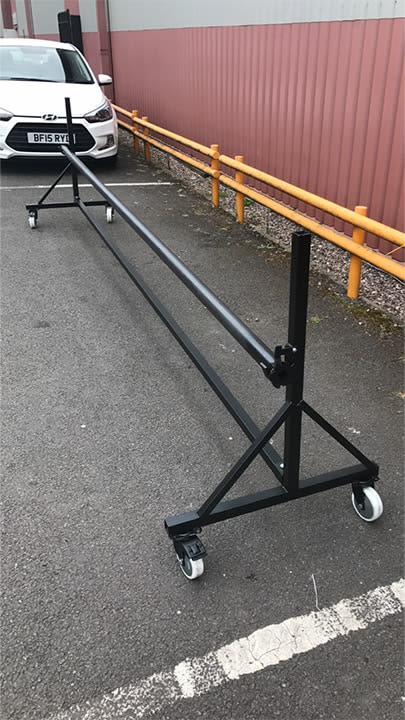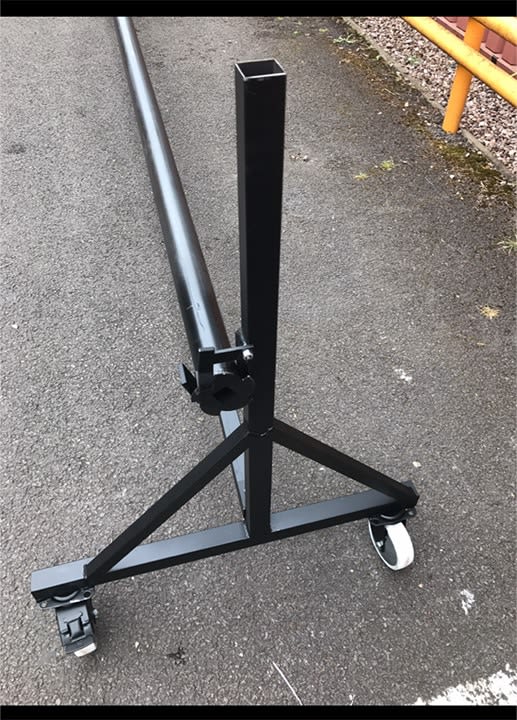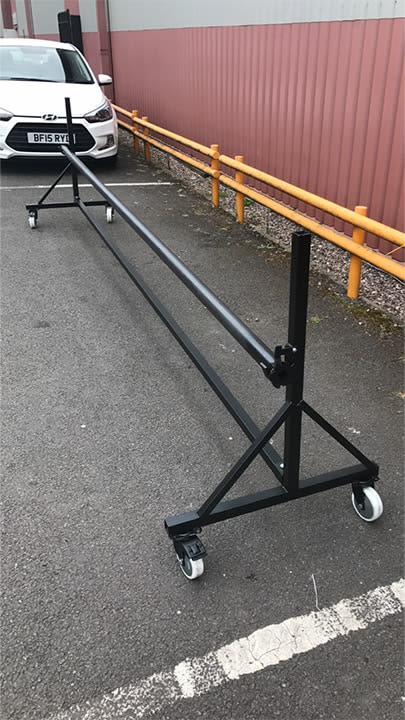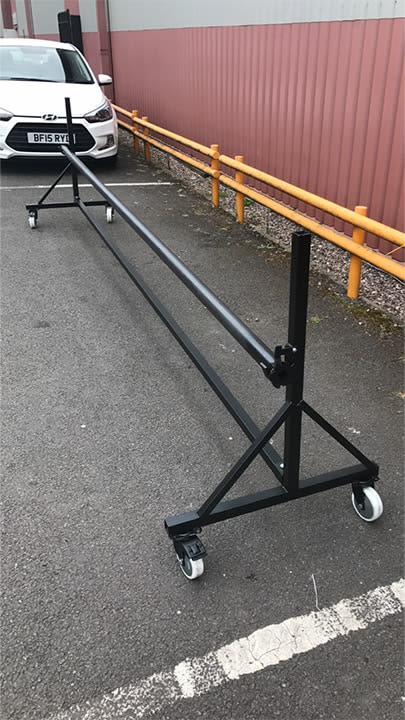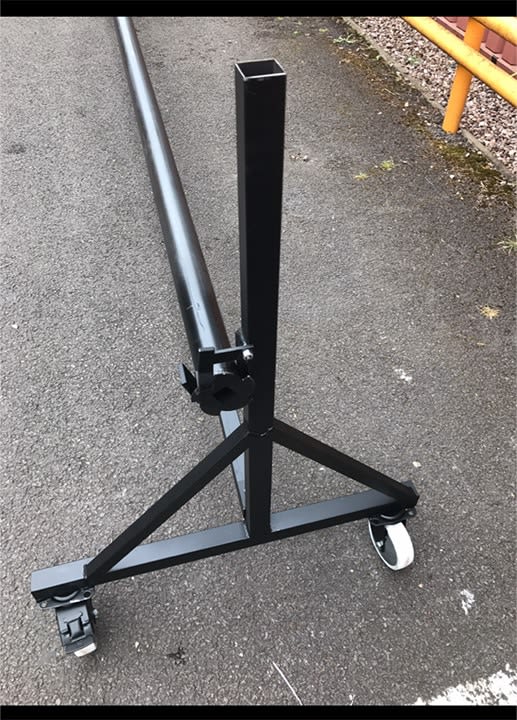 *A one-time handling fee of £48.00 will be added to your shipping total at checkout.
Here's the perfect solution to keeping your short mat bowls carpet in good condition when not in use. Perfect for 6' x 40' and 6' x 45' mats
The handling unit comes complete with a pair of winding handles so two people can share the task and avoid any physical strain. The takeup bar has a locking system to prevent the short mat unravelling during stowage – you can take a break to answer your mobile and it won't unwind.
The castors have brakes at each end of the stand to set in position when winding the mat on and off, so the unit won't sway around and cause the roll to wind on lopsided. 
All in all Bush Hill Bowls has the best short mat handling unit on the market, offering a saving of £150 compared with other market offerings.